About Julia
---
Whether you are moving locally or long distance, I am eager to do everything I can to make your relocation as enjoyable and stress-free as possible.  In addition to selling over $100 million worth of real estate in the last ten years, since 2009 I have been the #1 Individual Agent at Chandler Realty and in the top 1% of agents in the Hampton Roads REALTORS® Association Circle of Excellencesm. As a military spouse and Realtor®, I have had numerous experiences moving, buying, and selling homes and investment property.  I have lived in Pittsburgh, Chicago, Boston, Pensacola, San Diego, and Palm Springs, so you know I understand that moving can be stressful. Because I have purchased and sold homes in several diverse locations, I understand both the pressure and significance of buying and selling a home. You will have a REALTOR® who works for you.
When we work together, you will develop a clear understanding about the unique and beautiful Hampton Roads area. I live in Norfolk with my husband, a Marine Corps pilot, and our Scottie. I enjoy spending time with my family and friends, reading, going to the beach, and anything to do with my dog! Meeting you to discuss your needs and helping you sell your home or find the home of your dreams is our next step!
LET'S GET STARTED!
EMAIL ME 
CALL ME
(757) 971-6221

 My Professional Designations
Advanced professional education is very important to me. In addition to my Master's Degree in Psychology, I have actively pursued and completed several additional designations for Real Estate professionals. In addition to being a Realtor, I am an Accredited Buyer's Representative (ABR), Certified Residential Specialist (CRS), Graduate of Realtor's Institute (GRI) and an e-PRO. I have taken all required Real Estate Broker's classes and plan of being designated a Broker soon. Because of my intense desire for knowledge, you can be assured you are working with a well educated and up to date Real Estate Professional.
For buyers, using an Accredited Buyer Representative (ABR) is essential. An ABR works for, and owes fiduciary responsibilities to, the real estate buyer and has buyer's best interests in mind throughout the entire real estate process. For buyers and sellers, a CRS has must have significant experience and volume of real estate transactions. Additionally, every CRS Designee must have a proven track record in the business, as well as advanced education in related areas like finance, technology and marketing to name a few attributes. If you work with a CRS, you work with the top 4 percent of Realtors®. The GRI designation ensures you have a Realtor® with extensive training to further assist you in getting the home you want, at a fair price, and a smooth transistion into your new home. For people relocating and/or technologically savvy, an e-PRO's access to advanced technology is a significant advantage. You have more tools to find or market your home, so you're likely to get a better price. With on-line home tours, you reduce in-person showings. For relocating buyers, I have tools to assist your research electronically, so you can make a decision on a home the first day you're in town or without traveling at all. In this fast-paced age, technology has become a necessity and choosing an e-PRO is essential.
What are the advantages of using an ABR?
Why do you need a CRS designated Realtor®?
Why is it important for your Realtor® to be a GRI?
Why should I ensure my Realtor® is an e-PRO?
Still not convinced?
Click here to see what clients are saying!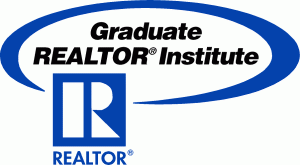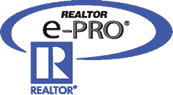 Julia Shea, B.S., M.A.
REALTOR®, ABR®, ASP, CRS, GRI, e-PRO®
Diamond Member, HRRA Circle of Excellencesm
Chandler Realty, REALTORS®
Serving all of Norfolk, Chesapeake, Virginia Beach, Portsmouth, and Southeastern Virginia
Cell: (757) 971-6221
julia@juliashea.com/