Shuffles
---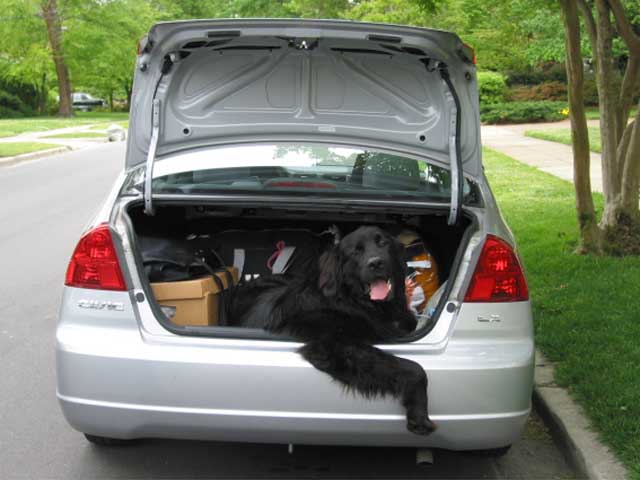 Shuffles was born on October 16, 2003. He came to us through the Animal Rescue of Tidewater in September of 2004. His previous owners gave him up because he had too much puppy energy and had the tendency to jump on them and knock them over. When Animal Rescue of Tidewater (ART) received him, they called us to see if we would be a foster home until they could place him, as we already had a Newf – we agreed. Before we were able to foster him, ART placed him with a family. Because of his devilish puppy dispostion, he quickly escaped from his new home and headed for the James River to swim for a few hours. After about a 9 hour search by several people, he was finally apprehended muddy and tired on the bank of the James. We have kept him since then, which is why he still has the silly name of Shuffles. He loves any dog park, especially parks bordered by water so he can swim.
Some action shots of Shuffles
Julia Shea
Realtor, B.S., M.A., CRS, ABR, e-PRO
Diamond Member, HRRA Circle of Excellence
Chandler Realty Inc.
Serving all of Norfolk, Chesapeake, Virginia Beach, Portsmouth, Hampton, and Southeastern Virginia
Direct Line: (757) 222-6221, Cell: (757) 971-6221